The apparel you choose will impact your overall performance while you play sports or hit the gym. Therefore, selecting suitable garments that help you perform well by guaranteeing comfort is vital. The proper clothing also boosts the confidence and energy of the wearer during playing games and working out.
Besides, regarding activewear, the sports league jacket is the favourite staple of avid players and fitness enthusiasts. They also look for outwear which can be styled casually or for various occasions. Hence, being here is also a sign that you want the same but muddle over how to select them. Isn't it?
Thus, this guide will share four factors for choosing the perfect sports league jackets. Also, we have picked the trendiest outwear options for you that greatly satisfies those four factors.
Happy Reading!
4 Ultimate Factors To Choose The Perfect Sports League Jacket
1. Material Suitability
The material of outwear is essential in providing an outstanding experience to the wearer. The key is to select the material that ticks off the check boxes of comfortability, breathability, and durability. It would help to consider various factors before picking the staple with suitable fabric. If a particular option works for another person might not work for you. Therefore, start by thinking about your location's weather and climate conditions. Also, determine how frequently you will use that apparel and for how long.
Consider your personal preferences when it comes to the texture and feel of the material. Pick according to what purpose it will serve, like will you wear it often while working out or practising games. Or you want to dress up in it on casual or special occasions. For instance, choosing any breathable polyester-made LA bomber jacket will offer the cosiest experience in hot and humid weather.
Six Best Types Of Fabric For Sports League Jackets
While you pick any sports league jacket for yourself, consider the one that has any of the following fabrics:
Original cotton has the remarkable ability to absorb your sweat and make you feel cosiest while performing rigorously. As it lets excessive sweating evaporates, you will feel fresh and confident.
Miracle Microfiber is an artificial fabric composed of Denier fibre and a combination of polyester and nylon. It can effortlessly soak up sweat, leaving the wearer fresh.
Consider wool as the best option for your outwear if you dwell in the chilliest region of the world. It mainly comes from sheep and other animals, such as goats, rabbits, and muskoxen. Wool is exceptionally fluffy and durable. It also is very porous that serves as natural insulation for coats and blazers.
Polar fleece is airy, warm, and softest material with many qualities of wool. Even if it gets wet, it still offers an insulating feature to the wearer. Besides, it is machine washable and dries up in less time.
Polyester provides a more excellent experience compared to nylon and some other types. Also, it is UV resistant, offering higher resistance from harmful Ultraviolet radiation. Hence, if you want to support your most-loved basketball team, Chicago Bulls, as an audience or player, get a polyester-made Chicago Bulls jacket. It will offer a timeless modish look while protecting you from UV rays.
Satin is one of the most luxurious fabrics. Back then, authentic silk was used to make up satin, but nowadays, it consists of rayon and polyester. Both materials are excellent for freezy weather but unsuitable for the scorching sun. So, prefer satin material if you live in a city with a cold climate.
2. Consider Design That Reflects Your Style
Another factor you should consider while purchasing is the design. How do you want outwear to look? Which team, country, or player do you want it to represent? Make sure the design reflects your personality and fashion taste.
3. Durability Is Important
Durability is such an essential factor when buying a staple. Irrespective of how modish the apparel is, it is not worth it if the quality is low. The quality of materials in the making of a gear decides its durability. Suppose fabric and other items of the best standard are used in manufacturing. The sports league jacket will showcase sturdy features. And investing in a durable blazer will also not require frequent replacement.
4. Opt For Pocket-Friendly Options
In today's modern cyberspace era, most users prefer online shopping. Understanding the needs and wants of customers, many outwear companies have launched their online stores. So, if you want one or more sports league jackets, visit the websites of relevant sellers. Due to high competition, many leading activewear companies are offering products at a pocket-friendly rate. So, check the affordable collection, pick your favourite blazer and style it in innumerable chic ways.
Trendiest Sports League Jacket Options For You
As we are here to decrease your hustle of finding the best staple, here are our two favourite picks:
1. NFL Las Vegas Raiders Leather Jacket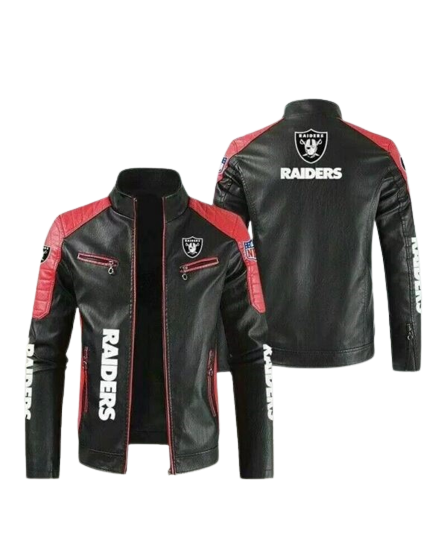 If you are an avid follower of the Las Vegas Raiders, upgrade your closet with this black-red Raiders leather jacket. It has attractive embroidered team graphics on the sleeves, back, and front of the staple. It makes your sportsman spirit feel at the top of the world. Raiders jacket's leather material combined with the inner softest viscose fabric makes it an excellent option for the chilliest days.
2. Dallas Dodger LA Satin Varsity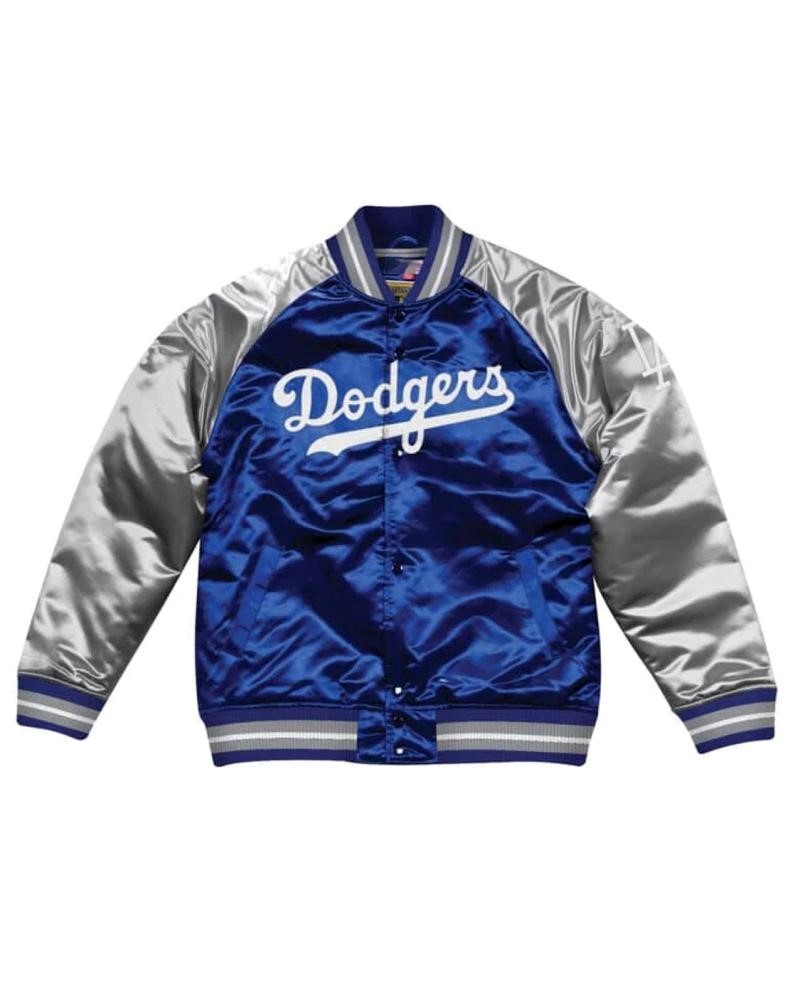 The finest satin and comfiest viscose lining make up the stunning Dallas Dodger LA Satin Varsity. The buttoned closure and long and fitted sleeves keep the wearer warm and snug in the black-ice weather. The eye-alluring blue and grey colours take this outwear to another level of attractiveness. It will effortlessly make you appear the most dashing person in the room.
The Bottom Line
Choosing the perfect sports league jacket is essential to minimize the hindrance while playing or working out. Plus, wearing them will offer as fit as a fiddle appearance in any situation. Hence, consider all the guidelines in this ultimate guide for getting an outwear that aligns with your style and preferences.